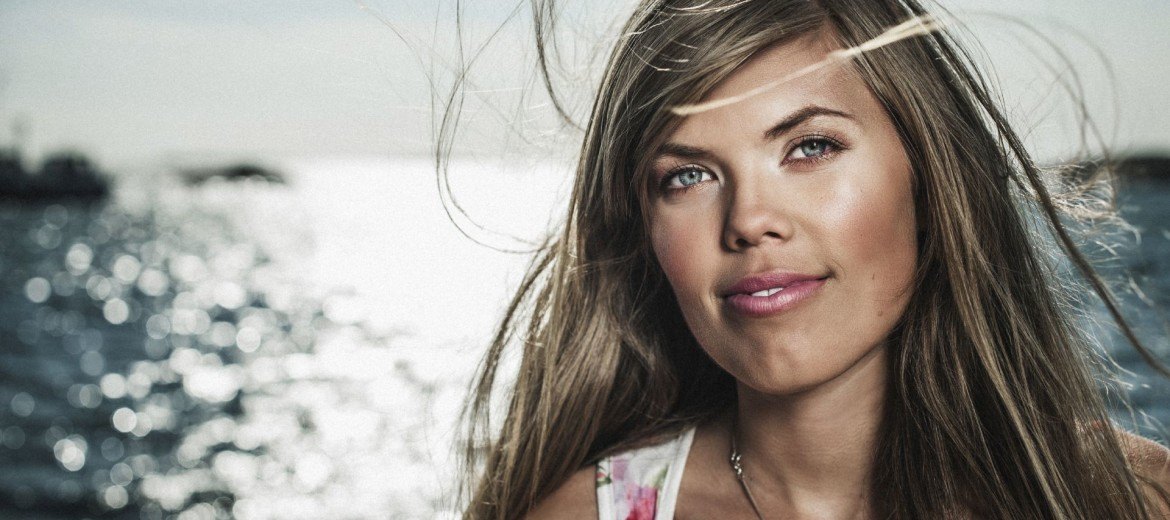 People who stay out in the sun due to the nature of their work are constantly complaining about the deteriorating quality of their hair.  Hair, when exposed to sun loses its sheen and luster. And when this continues day after day, the quality of hair suffers. Scalp becomes dry and dirt adds to the problem.  The best solution is to protect your hair against sun damage and nourish it to retain the shine and lustre.
Use products that contain UV protein: During summers heat tends to open pores of our skin and scalp tends to absorb more chemicals in our creams, shampoos, and conditioners. So it is better to be double sure before using these skin and hair products during summers.
Sunflower happens to protect us against UV rays; it is a natural product which also reduces dryness softening our summer damaged hair. We can use sunflower oil during summers which acts as an emollient. It not only provides moisture for hair but also helps to hold/lock the moisturizer inside the hair. During summers shift to a sunflower based shampoo and conditioner which contains UV protection. Prefer a conditioner that you can leave-in all day, if you can find one.
Always cover your had with hat, scarf, or cotton cloth to protect our hair, skin and scalp against sun damage. Scalp regulates sebum, natural oil content in our hair; hence it is very important to protect the scalp. A hat will not only work as the first and the most effective protection against UV rays, but will also help the hair to hold moisture. Hair when left uncovered in the sun becomes brittle, losing both, health & sheen. If exposure to direct sunlight continues for an extended period of time, hair starts getting damaged from roots upwards, i.e. the weak pours affects hair growth and its quality. People who often go to beaches should make sure that hair is covered as tangles and damage caused by wind there will take months to repair.
Tying your hair up or in braids
Wear your hair in buns or knots which are light on the head and don't hold the scalp from too close or aren't very tight; tight hair styles will damage hair. When hair is gently tied or wrapped in a bun it gets less exposed to sun and remains protected from wind and UV rays. There are many DIY hair dos for summers that can make you look just the way you want. Surf the net and you will come across hundreds of them perfect for summer.
Wash More Often, But Avoid Shampoo:
Wash hair more often but do not use shampoo each time: After a day out in the sun, beach, whatever wherever, give your hair a gentle rinse before you call it a day. This will rinse impurities off your hair and stop UV rays from damaging it further.  We suggest that you reduce the use of shampoo on a day to day basis during summers as fewer chemicals and soaps will help to regulate the moisture balance in your scalp and hair.
After visiting beach make it a habit to stand under the shower to rinse off the dirt and give your dkin and hair a nice and gentle 30 second massage that will exfoliate old cells and improve circulation which will cleanse the skin and promote hair growth.
Deep Conditioning:
Our hair generally splits and dries more easily and quickly during summers and therefore including deep conditioning treatments using organic products in the summer will help hair to retain its quality for years ahead. You should choose hair product based on your hair type. Understand your hair texture and what it needs in the summer, best is to ask a specialist who will study and recommend the right diet for your hair.
Taking the right steps to care for hair will make us look and feel good inside out. When we take care of ourselves, our skin, hair, it shows. Tresses that are taken care of breathe naturally, look good, bounce, and shine!