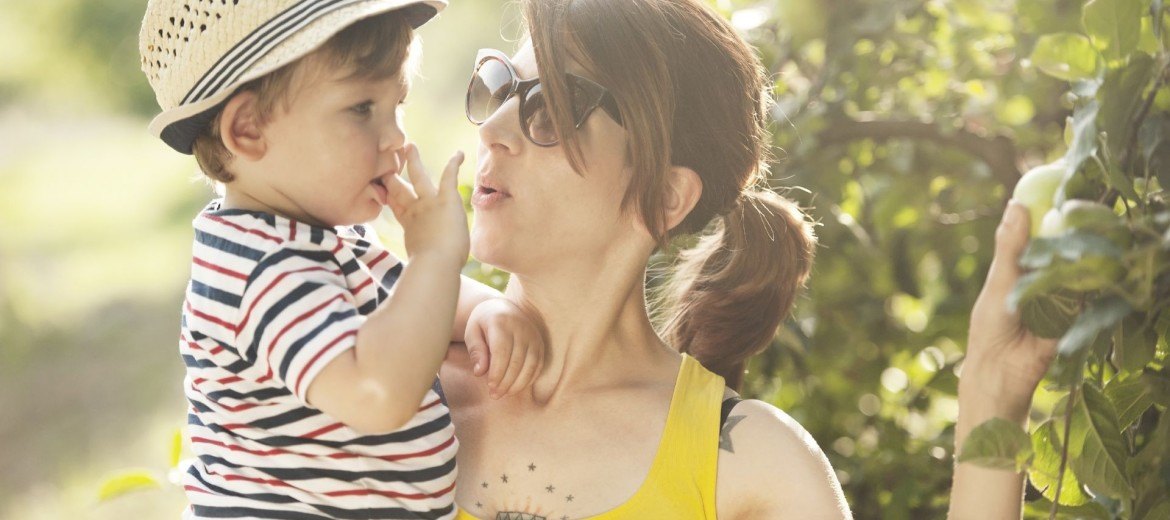 The best way to raise kids with good food habits is leading by example. Don't make him see you making fuss while eating, eat good food, eat on time, eat healthy; and your kids are bound to follow you sooner than later. Teaching kids to eat healthy and indulge in physical activities from a young age is sign of a good parent and good for overall health.
Whatever you serve, make sure it is a balanced food. Wake up early to make breakfast and school Tiffin in time. Always have whole grain bread, cereals etc in stock.
Toddlers are always open to DIY options. So give them apple or any other healthy bite in a plate with a dip and let them eat it themselves. Make sure the dip you have served or plan to serve is also packed with good health. Biscuit tofu, carrots, or apples or anything else you can think of with a homemade dip! You will be able to find lots of toddler friendly dips recipes online.
If your toddler likes sweets try making dip with lima beans. It has a slightly sweet flavor. Serve the dip with fresh and tender raw vegetables like pea pods, cucumber cut into halves or slightly steamed carrot sticks, broccoli florets. Kids love dip made with lima beans.
As they grow up make a routine as well as list of foods that they have to eat everyday and those they can enjoy on some days. Everyday foods include food items that contain whole grains, fruit, low fat dairy products, veggies etc. Sometimes food includes French fries, candy, noodles. This knowledge and routine will help them to make right food choices, a habit that will stay with them for good.
Once child is set in a routine, don't push him or her to finish food on the plate, or to eat when he is not hungry or to push him to have another bite, this will inculcate the habit of overeating in the long run. Also it will build a healthy relationship between your child and food. He will learn to eat for healthy living and not stuff himself any time.
Shop together now and then to know what your child is naturally inclined towards; but remember not to give in to his charm and start buying and stocking your fridge and kitchen with all the unwanted, unhealthy items in the world. We know how these little wonderful bundles can wrap us around their little finger with a smile or a look! It has happened to all of us. Always remind yourself that it is about the bigger picture. Your child's entire life depends on making the right food choices. Make healthy choices, be a parent, he'll thank you for, be a parent you want the child to inherit!
The best is to make time for your kids, communicate with them, play games with them, listen to them, try peeping inside their minds to see what's going on. And then teach them good habits and expect it makes sense and that they will follow it.