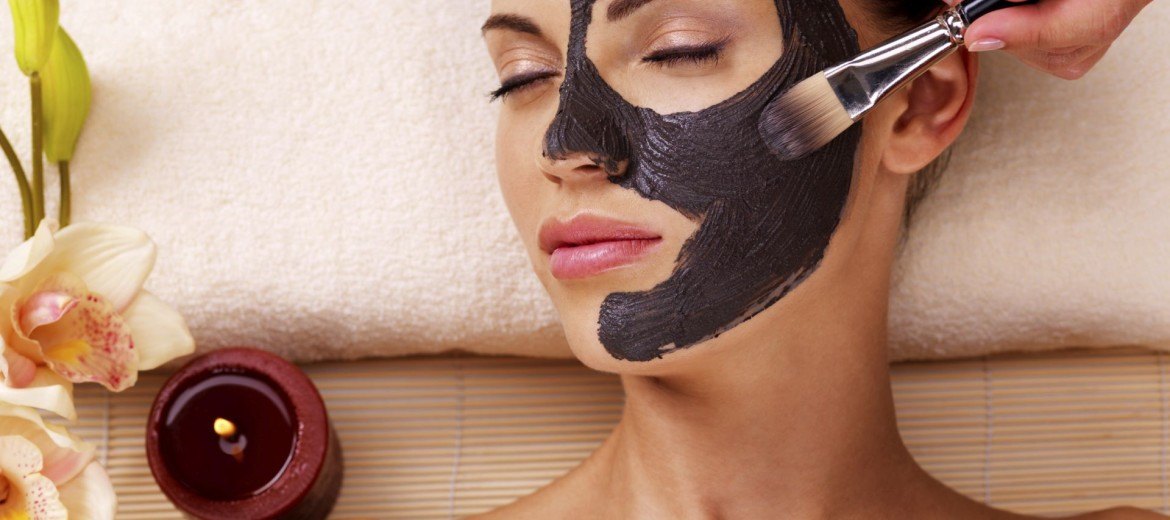 Bananas are easily available in all homes. The fruit is full of nutrients and it is often heard and said that when you have a banana at home, you don't need Botox! It's an excellent beauty fix that also delays ageing of skin if used regularly.
Let's first learn about various nutrients in Banana and how they help our skin become better, then we'll learn to make mask.
Vitamin A in banana evens out skin and helps it to get rid of blemishes. Vitamin B in it prolongs the ageing process, reduces dryness, adds moisture to the skin and lightens it. Banana also contains Vitamin E which is known to protect skin; fight free radical injury, boost skin's resistance to harmful rays of sun, prevent or prolong appearance of wrinkles. Potassium, the most popular nutrient found in banana prevents skin from drying by providing natural cell hydration and moisturizer to skin cells.
Banana mask for pimple prone skin: Add turmeric and baking soda to ripe mashed banana to make a mask for skin that is prone to pimples and acne. Baking soda helps to breaks down grime and dirt that gets accumulated in facial and around neck area; it removes excess oil causing skin pores to clog leading to acne attack which leave dark spots on skin. It is extremely effective when it comes to unclogging of skin pores.
Banana can be used as a standalone mask or can also be combined with other nutritional ingredients to fight a wider range of problems from wrinkle, pimple, ageing lines to patchy and dull skin.  You can eat banana to enjoy the same benefits or can apply it on your skin.  OR do both.
Plain Banana Mask: Mash a ripe banana and apply it all over your face and neck and do a bit of self massage with light hand (finger tips). Allow it to remain for 15 minutes and then wash with cold water.  Post washing you can apply ice cubes on your skin to make your skin glow further.
Banana, Honey, Curd: Blend in mixer and apply for 20 minutes.  Take a medium size banana, 2 teaspoons of honey and one tablespoon of curd. Apply all over your neck and face. you can also but cucumber on your eyes dipped in rose water for double benefit!
You can also add lemon juice to the mask. While lime helps to lighten your skin, gets you rid of blemishes; adding honey to the mask helps to exterminate bacteria, fight acne. Honey also contains skin lightening property.  Turmeric powder is full of powerful antibacterial properties that kill bacteria which is responsible for occurrence of pimples and acne.
Banana Mask for Blemished Skin: that works wonderfully. Take a ripe banana and blend it to a smooth pulp, to which add 1/2 tsp. of baking soda and 1/2 tsp. of turmeric powder and mix them all. If mixture is too thick add a little water. Before applying mask, clean your face. Apply with brush. The baking soda in the mask may cause tingling feeling, it's normal. Let it stay for 20 minutes, rinse with warm water, and pat dry. Apply moisturizer of your choice.
Banana Mask for Ageing Skin: Take one mashed or blended ripe banana, add 1 tsp. of thick yogurt and 1 tsp. of orange juice. Add a few more drops of orange juice if the paste looks too thick for face. Clean your face before applying the mask. Apply the mask onto your face, using tip of your fingers and massage it gently in circular motion as you apply all over your face and neck. Apply another thick coat and let it stay on your face for 15 minutes for the mask to work its magic!
Rinse your face with cold water. It will tighten your skin pores. Pat dry and apply a good moisturizer to hydrate your skin. Yogurt helps to reduce the large pores visible on your skin and tightens them. Orange juice is full of Vitamin C that revitalizes skin cells and reduces fine lines and wrinkles.