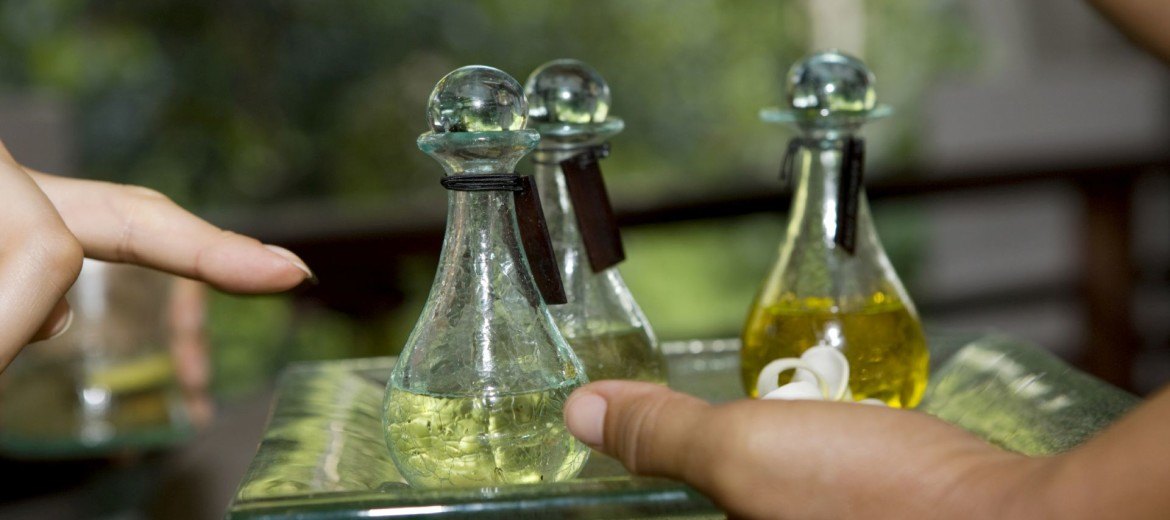 Ayurveda based health & hygiene (internal as well as external) practices are more about prevention than cure. If you follow personal health care on a day to day basis, you will lead a healthy and long life; and the pace and pressure of modern life is less likely to overwhelm you. Nobody needs to tell us anymore that stress has a negative impact on our physical health, mind and consciousness which impacts our overall quality of life.
Ayurvedic oil massage helps because size of oil molecule is very small which helps it to penetrate the skin and transport healing properties of nature, directly to the cells in the body. Early morning massage is the most recommended and beneficial, however a lighter massage the end of the day before sleep is also considered beneficial and relaxing.
Massaging your body including head and hair with ayurvedic oils relieves your mind and body of stress and toxins that get accumulated during the day. To massage you don't necessarily need help. You can do it yourself. Massaging rejuvenates your physical structure and provides relaxation to your mind. Since it promotes and preserves our overall health we should try our best to include it in our routine.  If we spend a little extra time on ourselves now, we may be spending lesser time at the doctor's in years to come.
Ayurvedic body massage unlocks our body's natural healing abilities; the custom thus helping us to lead a healthy and fit life without having to resort to any kind of medication. Body massage activates tissues in our body which in turn help to throw toxins out of our body, leaving the system well balanced and nourished.
Our skin contains maximum positive hormones that get activated and going with help of right massage strokes. A good massage therefore is therapeutic and goes deeper than what our skin can feel. It strikes a balance between endocrine and nervous systems; activates the vital energy points and has a positive effect on our nerve endings that connects our body, brain, and vital organs.
Ayurvedic oils are known to effectively deal with insomnia, stress, muscular pain, arthritis, back pain, headache, anxiety, dry skin, circulation, fatigue, immunity, psoriasis to name a few.
Massaging with Ayurvedic oils harmonizes and balances our endocrine system, rejuvenates skin, throws impurities out of the body, tones muscles, lubricates joints, and improves vitality; at mind level it improves our focus and calms nervous system amongst other benefits.
To learn about Ayurvedic oil that will suit your body type, lifestyle, and health conditions write in to us.