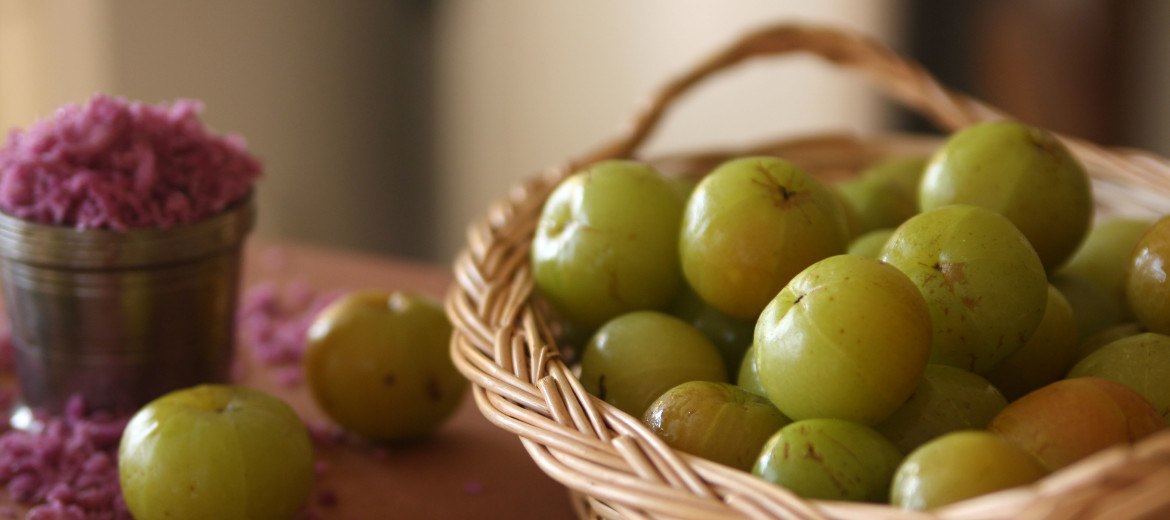 Medicinal benefits of – AMLA- Indian Gooseberry
1.     Research has shown that Amla has properties that protect the liver. So for better digestion, have a piece of Amla first thing in the morning, to keep your liver safe.
2.     Amla is a rich source of Vitamin A, B Complex and, minerals like Zinc, Iron, which help in protecting the skin, keep many diseases at bay and slow down ageing.
3.     Amla is also rich in fibre, which is known to reduce cholesterol, and keep heart disease under check.
4.     Amla has a chemical called Polyphenol, which aids in proper absorption of insulin, thus lowering blood sugar levels in diabetics.
5.     The high fiber content also makes Amla a very useful tool in controlling or lowering hyper acidity.
6.     Amla is a great source of antioxidants because of its high Vitamins, tannins and polyphenol levels.
7.    Amla when used with Ginger, Black Pepper and Rock Salt is also helpful in Cold, Cough, Fever, etc.